A Study Of The Cinema

This study will explore the individual's role as both audience and creator in an environment that offers unlimited access to the artificial moving image. We will approach the topics of watching and making movies from a uniquely Christian perspective. The course will focus on the grammar, logic, and rhetoric of cinema and how film can be used to specifically deliver information, shape thoughts, form our affections, and influence culture.
Our first week of course material launched the week of August 20. New course content modules will post every week.

Your Instructor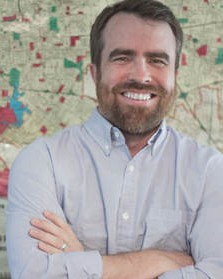 Steve Mitchell is a filmmaker and instructor of cinema studies in Baton Rouge, Louisiana. For the last 30 years, he has explored the moving image artistically, educationally, and professionally. He currently produces digital cinema content for clients throughout Louisiana and serves as an adjunct faculty member of Film Production and Cinema Studies at Baton Rouge Community College. Steve also teaches Cinema Studies at Sequitur Classical Academy.
Steve received a Bachelor of Science in Mass Communications from Middle Tennessee State University. Steve went on to receive a Master of Fine Arts in Film from Syracuse University in 2004. There he studied under some of the world's leading artists and scholars in the areas of experimental and documentary filmmaking. During his time in Syracuse, he also produced work that was featured in film festivals around the world and recognized by various awards. Originally from Nashville, Tennessee, Steve currently lives in Baton Rouge with his wife Serah and their three children, Virginia, Evie, and Thomas.
We have been given a gift. We can enjoy, study, and celebrate creation through the art and science of moving pictures. Join our study of how we are shaped by the movies we see.
Enrollment subscriptions begin at $8 per month.
Course Structure
This course will be built around content modules that will be posted weekly. The material offered through this course is being taught simultaneously with the senior class of the Rhetoric School of Sequitur Classical Academy, located in Baton Rouge Louisiana.
Our weekly self guided modules launched on August 20. Each module will be made up of "lectures" which will consist of the following:
Module Introduction and Review Videos
Online Reading Assignments
Topical and Concept Video Lectures
Online Screening Analysis Assignments
Online Group Discussions
Instructor Review Notes on Major Concepts
Content Quizzes
Offline Screening Assignments*
Notes and Answer Keys (for assessment use by parents or instructors or by students conducting self assessment).
*Students will be required to screen approximately 30 complete films throughout the course. These films may require rental fees through services like Amazon or Youtube (approximately $3 per film in most cases). All efforts will be made to select screening material that is available on Netflix or Amazon Prime to help reduce cost when possible. Many films may also be available at your local library on DVD.

The House of Muybridge
Students and Families enrolling in the course during the Fall 2018 semester will be able to enroll at a discounted rate and considered members of The House of Muybridge, moving through the curriculum as a sneak preview audience, as we prepare to launch our Caves and Shadows textbooks in 2019 through Mud House Art and Literature Publishing.
As members of our first class, students will also be able to provide vital feedback as we continue to refine our program. You will also receive special purchasing options and discounts for all future Caves and Shadows publications and course offerings.
Course Curriculum
Worth The Price of Admission?: Module 2
Available in days
days after you enroll
Bonus Material
In addition to the course material, you will also have access to The House of Muybridge Video Blog where we will provide weekly screening suggestions based on new releases and film availability on services like Netflix and Amazon Prime. These screening suggestions will also include pre and post screening questions to help make family movie night a better venue for robust discussions.
In 2017, the average American spent between two and a half to three hours a day watching television, while only thirty minutes a day was spent reading.*
More than ever, we need to learn how what we watch shapes who we are.

*Bureau of Labor Statistics, 2017 American Time Use Survey
A Study Of The Cinema
In this course we will work to be better stewards of the God given gifts of story and storytelling by cultivating the way we watch and make movies. Our study of the cinema will focus on the following major areas of study:
The Need For Cinema Literacy in the 21st Century
Proper Historical Context Of The Cinema
Evolution Of Cinema Technology and Cinema Language
Tools For Analyzing Cinema As Audience
Tools For Communicating Through Cinema as Creator
Hooray For Hollywood
In this course our focus of study will primarily be the American Cinema, with some consideration of the significant contributions of other filmmakers and films from around the world. While this study will not serve as a singular, exhaustive survey of all aspects of motion pictures, it will provide a proper introduction to the field.
Enjoy The Show
This course is not designed to ruin anyone's enjoyment of the movies. On the contrary, our goal will be to increase our appreciation of the art form. While you may find that you have a more discerning eye for well made films at the end of the course, the magic of the movies is usually too powerful to be completely conquered by our study.
Frequently Asked Questions
What age group is the course designed for?
Caves and Shadows is designed for multiple learning scenarios. It can be used by a 9th t0 12th grader who is working on their own or with guidance from a parent or instructor. It could also be used by a parent or instructor who would like to introduce some of the key concepts of cinema literacy to younger children. Some more advanced Middle School age children may also benefit from working through the program on their own but may require greater supervision.
When does the course start and finish?
Course content for the BETA Student Group began weekly publishing on August 20. New course content will continue through May of 2019. The program is designed to coincide with the 2018/2019 school year. The material offered through this course is being taught simultaneously with the senior class of the Rhetoric School of Sequitur Classical Academy, located in Baton Rouge Louisiana.
How long do I have access to the course?
If you purchase the complete course, you will have lifetime access to the material. Monthly subscribers will continue to have access to the program as long as their subscription is maintained. Monthly subscribers who maintain their subscription for the full 10 months will be granted lifetime access to the material.
What if I am unhappy with the course?
We would never want you to be unhappy! If you are unsatisfied with your purchase, contact us in the first 30 days and we will give you a full refund.